Ramy Brook - A day with Empowering Women
Inspiring, Empowering, Uplifting.
Necklace: Uptowngal (My Girlfriend Adrienne's Line! Go shop!)
Heels: Just Fab
Romper: Hunter Bell
The lovely lady to my right is contemporary designer Ramy Brook. Based out of New York, New York, she made her way to south Florida to support Saks Fifth Avenue, Boca Raton and the Boca Raton Junior League by featuring her new Resort, Holiday and Pre-Spring collection.
But before the flowing silk fabrics strolled down the runway, I was given the opportunity to snag an interview. Ramy is one of those women you just automatically relate to. She is humble, down to earth, easy going, and kind. Full of excitement and optimism. Having 3 children and a husband, living in the hustle and bustle of the city, I was beyond excited to pick her brain to ask her the one question everyone so desperately wants the answer to [or maybe it's just me] …
"How do you balance it all?"
I had to find out..
Interview:
DailyJule: "I know that you recently started your line in 2010, do you remember the moment when you realized being a designer was your calling?"
Ramy: "I remember being out and about, shopping for a beautiful blouse that was effortless, that i could wear from day to night, and it didn't exist, so I created it"
DailyJule: " You have 3 kids, what advice could you give other mothers wanting to start their own business"
Ramy: "It's not easy. People will tell you no, it takes persistence and passion. You have to want it"
DailyJule: "Was there ever a time that you wanted to give up? What made you keep going?
Ramy: "I never give up. I always like to challenge myself to find the solution. Of course people have off days, but you just have to get back up and start again"
DailyJule: "What is your typical work-week like"
Ramy: "I wake up, feed the kids, go to a spin class - I love Spin, read a book with some coffee, and start my day. From there, I head to the office where I meet with all departments. I spend most of my time with design but am in between sales, marketing, and PR, and working with my manufacturers to come out with the next exciting design."
DailyJule: "What inspires you?"
Ramy: "Other empowering women inspire me. I like to see how others are styling my looks and expressing themselves through wearing the Ramy Brook collections"
DailyJule: "How do you balance it all?!"
Ramy: "It's a lot, but I am thankful for my team, and for all of the support I receive from my husband and children, they push me and challenge me. I've had great mentors along the way who have helped provide insight as well. To be successful you have to be passionate about what you're doing and give it 100%. Don't take no for an answer.
After the interview, I made my way backstage to view all of the upcoming trends, handbags, shoes, and got to meet some pretty amazing people in the process!
The one thing I love about attending events solo, is that you automatically become vulnerable to meeting new people. I was so fortunate to have met these two gorgeous fellow bloggers and stylists @saucistyle and @getonmychic who actually inspired me to push myself more. More collaborations to come!
After mingling, it was time for the show to start! We sat down and enjoyed a yummy brunch with champagne. I was able to sit next to and catch up with Luxury Jewelry Designer, Stephanie Kantis (Side note: most of my close friends and family know, but I was her lead jewelry designer for 3 years!) Her pieces were featured on the runway, styled with Ramy Brooks Looks. I now run her social media via a branding agency in Palm beach. Small world.. & even smaller industry!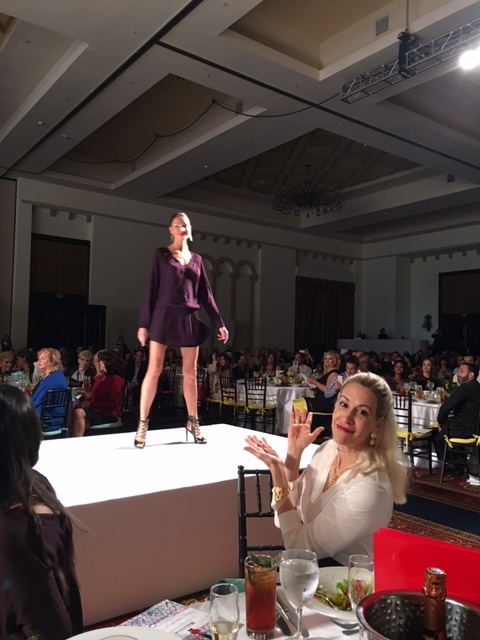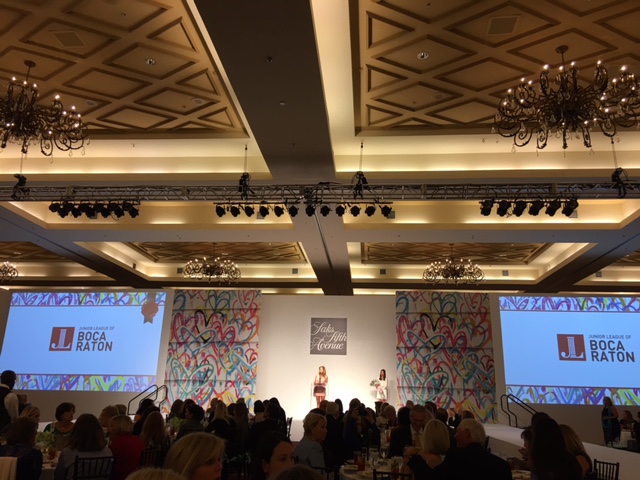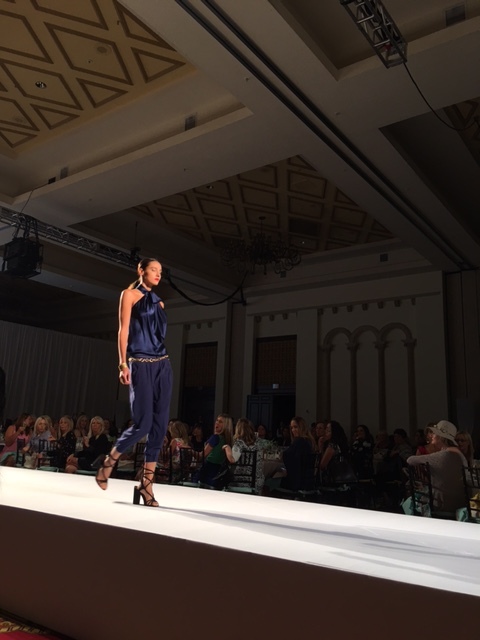 The Biggest thank you to my beautiful friend Dana for inviting me. She pulled the show together and WOW was it a success!
Thankful for every opportunity. Thankful for every piece of advice. Thankful for empowering women who don't sacrifice their dreams for anything!